Skip to Content
Stump Grinding and Removal in Dagsboro, DE
Usually accompanying your tree removal service, we also grind stumps. Stumps and roots are pesky. They take up space and are difficult to remove yourself. At Lawson's Tree Service and Landscaping, we use our knowledge of trees and tools at our disposal to grind and remove your tree's stump to allow the ground to return to normal. We use a specific stump grinder to take care of both the stump and the roots beneath it. It's a heavy-duty machine requiring specific training and knowledge to operate. Call us today to schedule your stump grinding and removal service.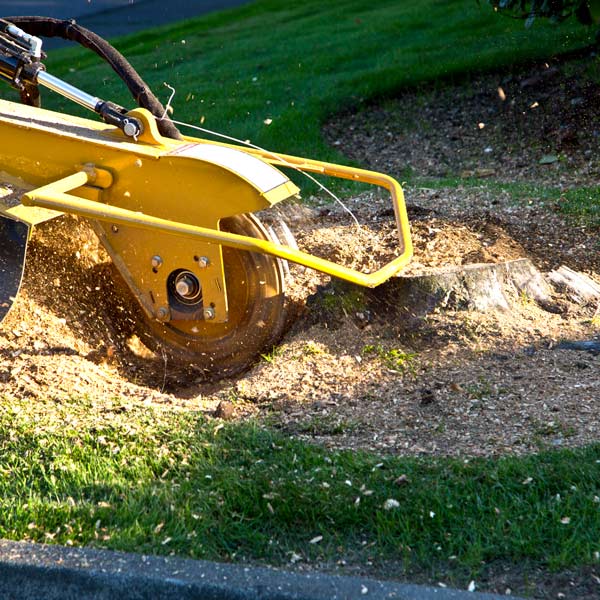 Avoid Spreading Diseases
In the past, a lot of arborists believed grinding stumps was an optional service. But in modern times, we've discovered if you fail to grind a stump can lead to a tree decaying fungi, which puts the rest of your trees in harm's way. This fungus directly attacks stumps from leftover trees. It then releases spores that spread and infect other healthy trees. This is another reason why it's important to deal with or remove infected trees as soon as possible.
Professional Service for Your Yard
While many companies allow you to rent stump grinders to use yourself, it can be expensive, dangerous, and time-consuming. Hiring a professional ensures the job is done right the first time while minimizing risks and time. Additionally, we'll haul off the chips left behind from grinding the stump. Many DIY enthusiasts will rent a stump grinder only to find they're unable to successfully accomplish the task and have to call a professional eventually. Why not skip the middle process? Sit back and relax, knowing that your yard is in the hands of trained and caring experts. Schedule your stump grinding service with Lawson's Tree Service and Landscaping. We'll work around your schedule, finish the job, clean up the mess, and be out of your way in no time.
Customer's & Trees Deserve Quality Care