Skip to Content
Safe and Reliable Chipper Service in Dagsboro, DE
Do you have unwanted limbs, logs, sticks, and other debris on your property and aren't sure what to do with it? Call Lawson's Tree Service and Landscaping. Our chipping service can help you clean up your property and reduce clutter. We'll bring our chipper out to your property to help you get rid of all those pesky branches and smaller wood scraps. When we're finished the job, we'll haul all of the debris away and dispose of it in an environmentally-friendly way. Give us a call today to get a free quote for your debris and other removal.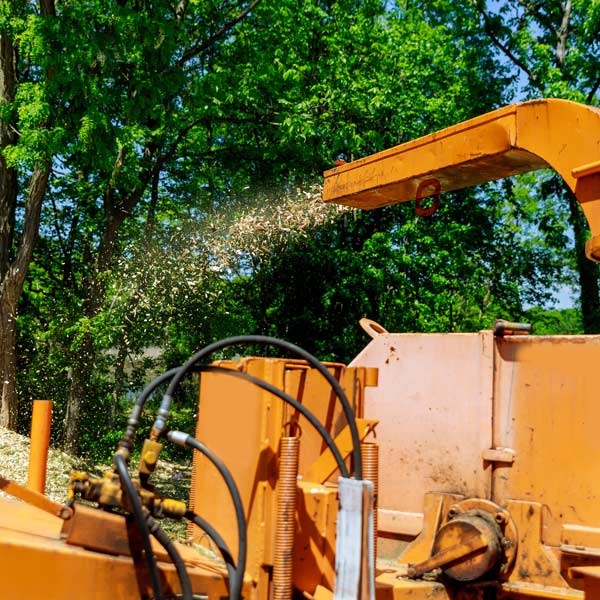 Why Should I Hire a Chipper Service?
Nobody has time to take multiple trips back and forth to drop off tree limbs and debris from their property. Hiring a chipper service takes care of all your worries. Did you know that using a chip grinder for debris reduces the size of your waste by a 7:1 ratio? Plus, when you hire Lawson's Tree Service and Landscaping, you don't have to worry at all. We'll bring the chipper, take care of your waste, and haul it off for you. All you have to do is schedule a time and point out where your pile of debris is for us. Our team works diligently, safely, and effectively while on your property to make the process as smooth as possible.
Efficient and Safe Tree Service and Landscaping
You can combine of chipper services with all of our other services like tree removal, lot clearing, stump grinding, and more. Chippers may look a little daunting, but they take a large portion of the waste removal process and simplify it. At Lawson's Tree Service and Landscaping, safety is our number one priority. We understand many of our clients live in residential areas with pets and small children. We go above and beyond for this reason, guaranteeing the safety and efficiency of our services while on your property. Contact us to learn more about our services and get a free estimate.
Customer's & Trees Deserve Quality Care