Skip to Content
Tree Fertilization Services in Dagsboro, DE
You want the trees on your property to live long and happy lives. In order to let them thrive as much as possible, it's important to fertilize your trees. Fertilizer provides your trees and plants with the enriching nutrients they need to grow big and strong. Not all soil is created equal, and chances are, your tree's soil isn't giving it all the nutrients it requires for healthy growth. Especially in suburban areas, the ground can be harsh for growing new trees. There are thousands of fertilizers and techniques available to treat your plants, but how do you know what to use, where, and how frequently? Call Lawson's Tree Service and Landscaping! We've been practicing tree specialist for over 30 years, providing Dagsboro, DE with our services. Call us today for a free estimate.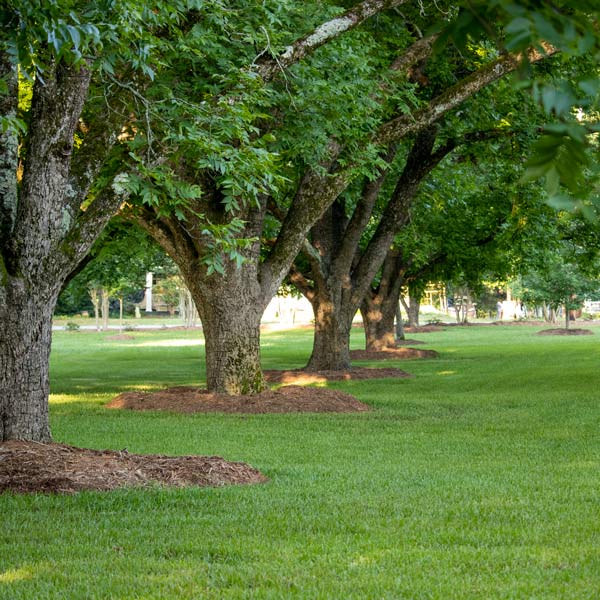 Custom Fertilizing Schedules for Your Trees
Tree fertilization adds moisture and nutrients to your tree's soil, roots, and trunk. We see it as a necessary service for healthcare practice for any tree. So, we understand that trees need fertilizer, but what kind and how much? One fertilizer does not work the same for every tree. There are thousands of different species of trees, all with their own needs for successful growing. The team of tree specialists at Lawson's Tree Service and Landscaping has years of experience studying trees. Our know-how allows us to identify and apply effective fertilizing schedules for them. We're here to make sure your trees grow up healthy and strong, providing you with years of comfort, privacy, and aesthetic pleasure. It's important to plan ahead with a fertilization schedule, which is why we take care of it for you. Call us to schedule your property's fertilization today and watch your trees grow!
Don't Always Trust Big Box Stores
DIY fertilization can do more harm than good for your trees. There's plenty of tree spikes and packages you can buy at big box stores that promise growth with quick-release fertilizer. But that gets used to quickly and may not be beneficial to your specific tree. Additionally, it's expensive and very limited supply. Hire Lawson's Tree Service and Landscaping to accurately and effectively fertilize your trees for maximum results.
Customer's & Trees Deserve Quality Care